The Evolution of UHNW Wealth Management:
At the Crossroads of Collaboration, Integration and Transformation
November 13-14, 2023 | New York City
Through one of the Institute's key initiatives, Integrated Wealth Management (IWM), we'll explore what the industry could look like when we unleash the power of collaboration and integration. Event sessions will examine the evolution of the wealth management industry, focusing on experiences from the past, trends and practice settings of the present, and imminent changes that will shape the future of wealth advising.
This event is for UHNW Institute Members only. If you are not a member, we invite you to visit our membership page.
November 13
5:30-8 p.m.
Dentons New York
1221 Avenue of the Americas, Floor 24
New York, NY 10020
Registration, Breakfast and Networking
 An Inflection Point. The Evolution of UHNW Wealth Management: At the Crossroads of Collaboration, Integration, and Transformation
Industry Trends: Client Demand and Practitioner Response
Integrated Wealth Management
Working Lunch – Beyond the Noise: Impacts of AI & Its Applicability to The Wealth Management Industry
Macro/Systemic & Strategic Considerations for Integrated Wealth Management  
Micro/Client Facing Requirements for IWM
Breakout Group Synthesis and Takeaways
Stephen Harris – Emcee
CEO
ClearView Financial Media
Joe Calabrese
Chief Operating Officer Wealth Management, KeyBank
Amy Hart Clyne
Chief Knowledge & Learning Officer at Pitcairn
Katherine Dunlevie
President & CEO
The Family Office at Synovus
Betsy Erickson
Head of Family and
Individual Services
John Froese
Director, Head of Banking & Wealth
Management – Google Cloud
Abhinav Goel
EY Americas Wealth and Asset Management AI Leader
Jim Grubman
Owner
Family Wealth Consulting
Wally Head
Founder & Principal
Personal Fiduciary Advisors, LLC
Dennis Jaffe
Senior Research Fellow
Banyan Global
Richard Joyner
Independent
Consultant
Kristin Keffeler
Chief Learning Officer
Johnson Financial Group
Angelique LeDoux
Managing Editor
The UHNW Institute
Kathy Lintz
Partner & Managing Member
Matter Family Office
Sean Markert
Account Manager Quiantiphi
Tom McCullough
Chairman & CEO
Northwood Family Office
Jamie McLaughlin
Founder and CEO
J. H. McLaughlin & Co., LLC
Thom Melcher
Director of Private Wealth
Managing Director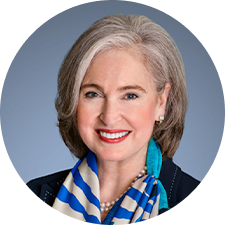 Susan Mucciarone
Wealth And Investment Management Industry Leader
David Novick
Managing Director, Private Family Enterprises at PwC
Nicole Perkins
Director of Client Experience & Development, Gresham
Stephen Prostano
Chairman of Board
The UHNW Institute
Laurent Roux
Independent Director
Willow Street
Danielle Vlakner
Partner, US Family Office Leader
at PwC
Randy Webb
Senior Advisor
Family Office Solutions
Christopher Zander
President and CEO Evercore Wealth Management and Evercore Trust Company
Michael Zeuner
Managing Partner
WE Family Offices
As a nonprofit think tank and learning exchange,
The UHNW Institute is elevating the wealth management industry to a new standard so that families and their advisors can foster prosperous and meaningful relationships from one generation to the next. If you are interested in learning more about membership, please visit our membership page.